Nestled amid the rolling hills of bluegrass and thoroughbred farms sits our historic Woodford Reserve Distillery.
One of Kentucky's oldest and smallest distilleries, the present-day Woodford Reserve Distillery is built on history, sitting on Kentucky's oldest distilling site where Elijah Pepper began crafting whiskey in 1812. It was on these same hallowed grounds that years later Master Distiller James Christopher Crow perfected his whiskey-making methods, which today have become common practice, including the implementation of sour mash into fermentation.
The Distillery is home to a 500-foot-long gravity-fed barrel run, our iconic copper pot stills, and 100-year-old cypress wood fermenters. We also boast one of the only heat cycled barrelhouses in the world, ensuring every drop seeps into the charred and toasted white oak, giving Woodford Reserve its colour and signature flavour.
The perfectly balanced taste of our Kentucky Straight Rye Whiskey is distilled, matured, and bottled in Kentucky and delivers bold and spicy character. Made with a lower amount of rye in the mash bill than most contemporary rye whiskies, Woodford Reserve Rye Whiskey is representative to a more traditional Kentucky Rye. It's bold character and emphasis on spice delivers a long and sweetly spiced finish.
Awards & Accolades
2020 - GOLD MEDAL at San Francisco World Spirits Competition
2018 - 1st Place at International Whisky Competition | EXCELLENT, HIGHLY RECOMMEND at Ultimate Spirits Challenge | Gold Medal at Class Bartender Awards
Cocktail Ideas - Rye Old Fashioned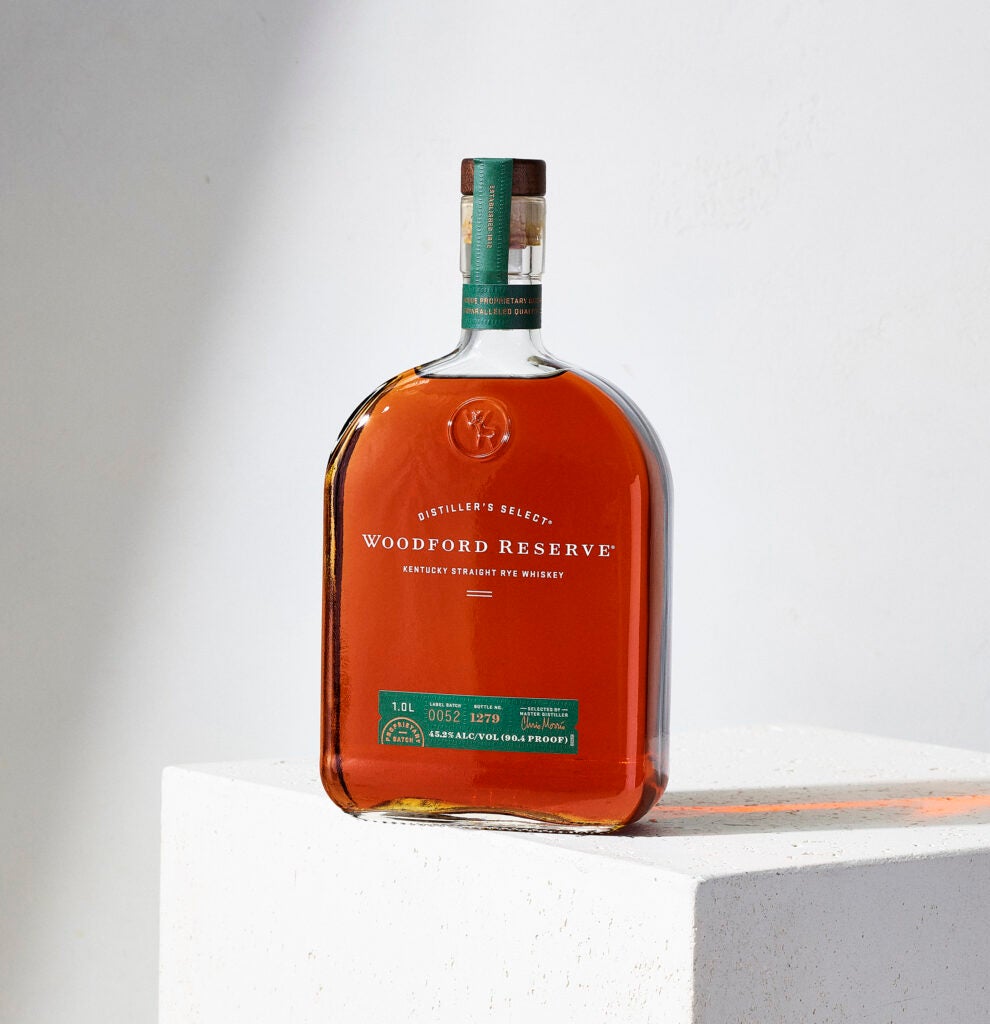 2 oz Woodford Reserve Kentucky Straight Rye Whiskey
1/2 oz Ginger Honey Syrup
3 dashes Woodford Reserve Spiced Cherry Bitters