Nestled amid the rolling hills of bluegrass and thoroughbred farms sits our historic Woodford Reserve Distillery.
One of Kentucky's oldest and smallest distilleries, the present-day Woodford Reserve Distillery is built on history, sitting on Kentucky's oldest distilling site where Elijah Pepper began crafting whiskey in 1812. It was on these same hallowed grounds that years later Master Distiller James Christopher Crow perfected his whiskey-making methods, which today have become common practice, including the implementation of sour mash into fermentation.
The Distillery is home to a 500-foot-long gravity-fed barrel run, our iconic copper pot stills, and 100-year-old cypress wood fermenters. We also boast one of the only heat cycled barrelhouses in the world, ensuring every drop seeps into the charred and toasted white oak, giving Woodford Reserve its colour and signature flavour.
The perfectly balanced taste of our Kentucky Straight Bourbon Whiskey is comprised of more than 200 detectable flavour notes, from bold grain and wood to sweet aromatics, spice, and fruit & floral notes. Woodford Reserve is built around flavour. The bourbon has a rich texture of flavours that create opportunities for cocktail and food pairings. Woodford Reserve is designed with perfectly proportioned flavours of depth and complexity. The smooth, balanced spirit has been celebrated as versatile and approachable, contemporary yet timeless.
Cocktail Ideas: The Perfect Manhattan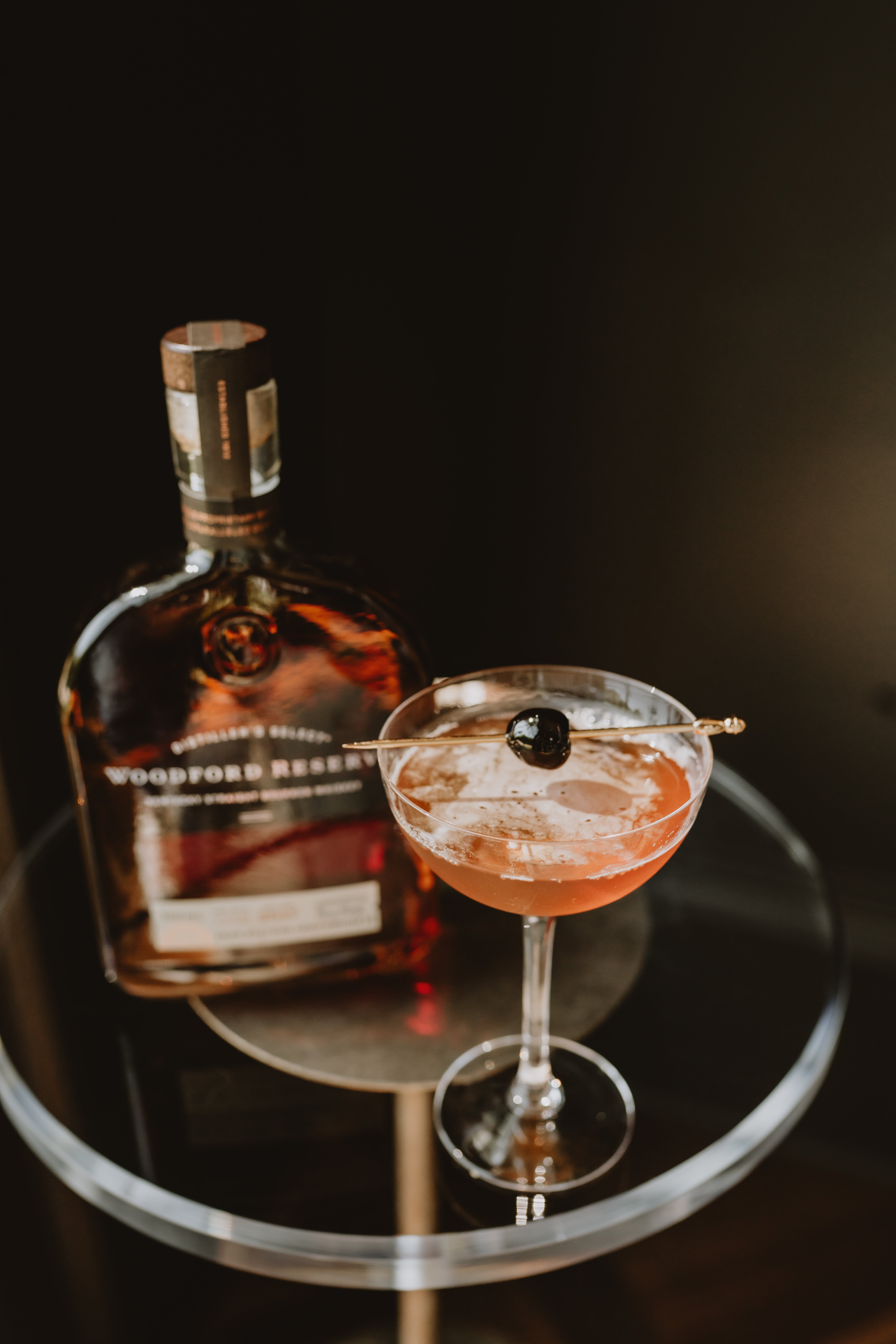 2 oz Woodford Reserve Bourbon
3/4 oz Sweet Vermouth
3 dashes Angostura Bitters