The perfectly balanced taste of our Kentucky Straight Bourbon Whiskey is comprised of more than 200 detectable flavour notes, from bold grain and wood to sweet aromatics, spice, and fruit & floral notes. Woodford Reserve is built around flavour. The bourbon has a rich texture of flavours that create opportunities for cocktail and food pairings. Woodford Reserve is designed with perfectly proportioned flavours of depth and complexity. The smooth, balanced spirit has been celebrated as versatile and approachable, contemporary yet timeless.
Cocktail Ideas: The Perfect Manhattan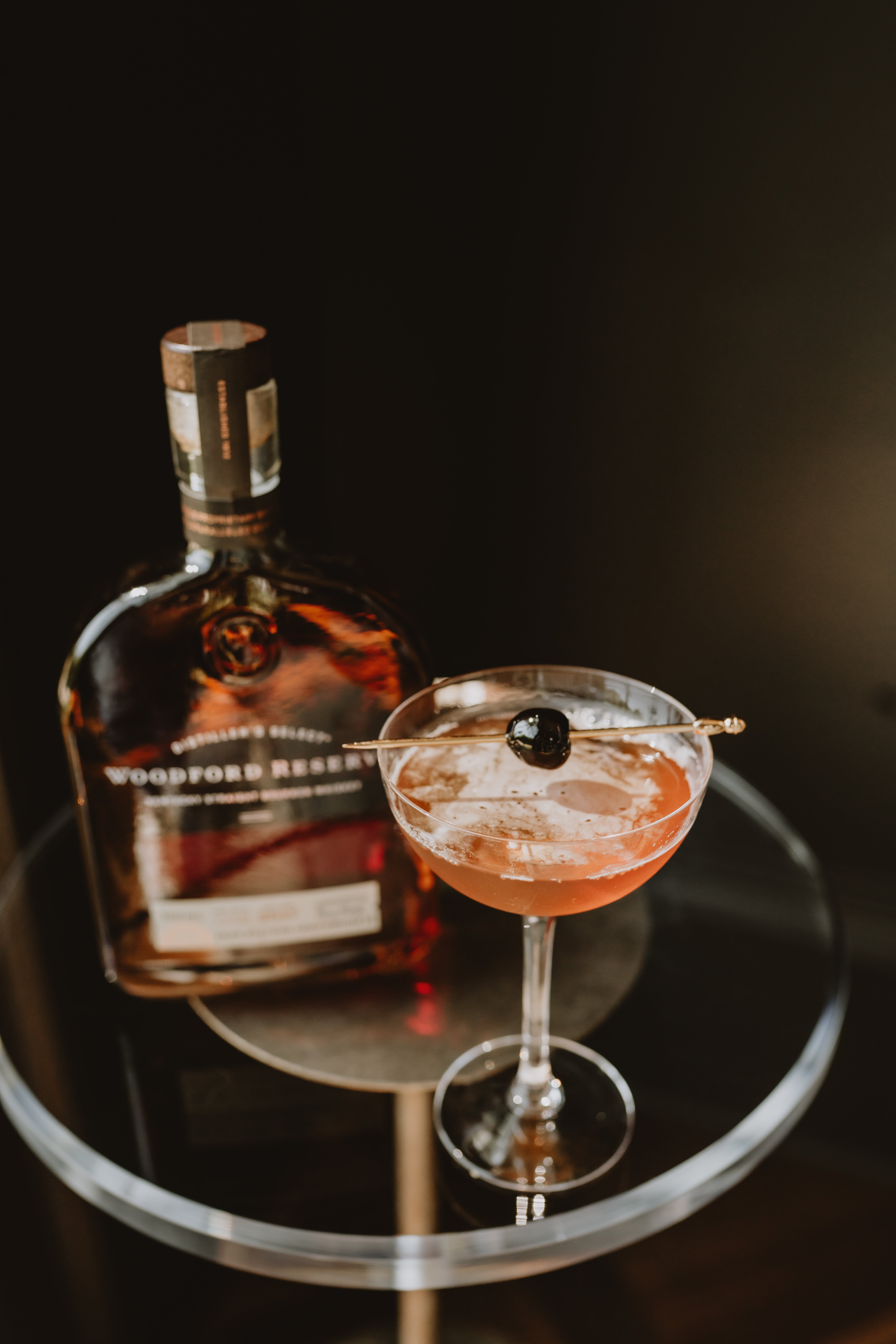 2 oz Woodford Reserve Bourbon
3/4 oz Sweet Vermouth
3 dashes Angostura Bitters
Woodford Reserve Double Oaked is an innovative approach to twice-barreled bourbon that creates a rich and colorful flavor unlike any other bourbon in the market. Starting with Woodford Reserve Kentucky Straight Bourbon Whiskey, which is matured in handcrafted new white oak barrels; the bourbon is then uniquely matured for a second time in another new barrel. The second barrel is deeply toasted before a light charring, creating the unique flavors of Woodford Reserve Double Oaked - a smooth, full-bodied bourbon with a long, rich finish.